Timecho, a leading provider of time series database management systems, has achieved a significant milestone with its latest paper titled "Apache IoTDB: A Time Series Database for IoT Applications" being accepted and presented at the prestigious ACM SIGMOD 2023 conference. The conference, held in Seattle, USA from June 18-23, is widely recognized as one of the premier academic platforms in the field of databases.

ACM SIGMOD (Special Interest Group on Management of Data) is organized by the Association for Computing Machinery (ACM) Special Interest Group on Data Management. It serves as a premier platform for top researchers, practitioners, and professionals from academia, industry, and government sectors to exchange ideas, present their latest research findings, and discuss advancements in data management. The conference focuses on principles, techniques, and applications of database management systems and plays a vital role in shaping the future of data management through collaboration, knowledge sharing, and innovation.
SIGMOD covers a wide range of topics, including data models, database systems, data mining, data integration, query processing, and data analytics. The rigorous review process ensures that only the most innovative and impactful papers are accepted for presentation. Timecho's paper acceptance at SIGMOD 2023 highlights its research prowess and academic standing in the database field, recognizing the innovative features and advancements of IoTDB. These include its unique design for handling unordered time series data, end-edge-cloud data collaboration, multi-frequency data management, hierarchical data model, efficient data compression, and real-time query capabilities.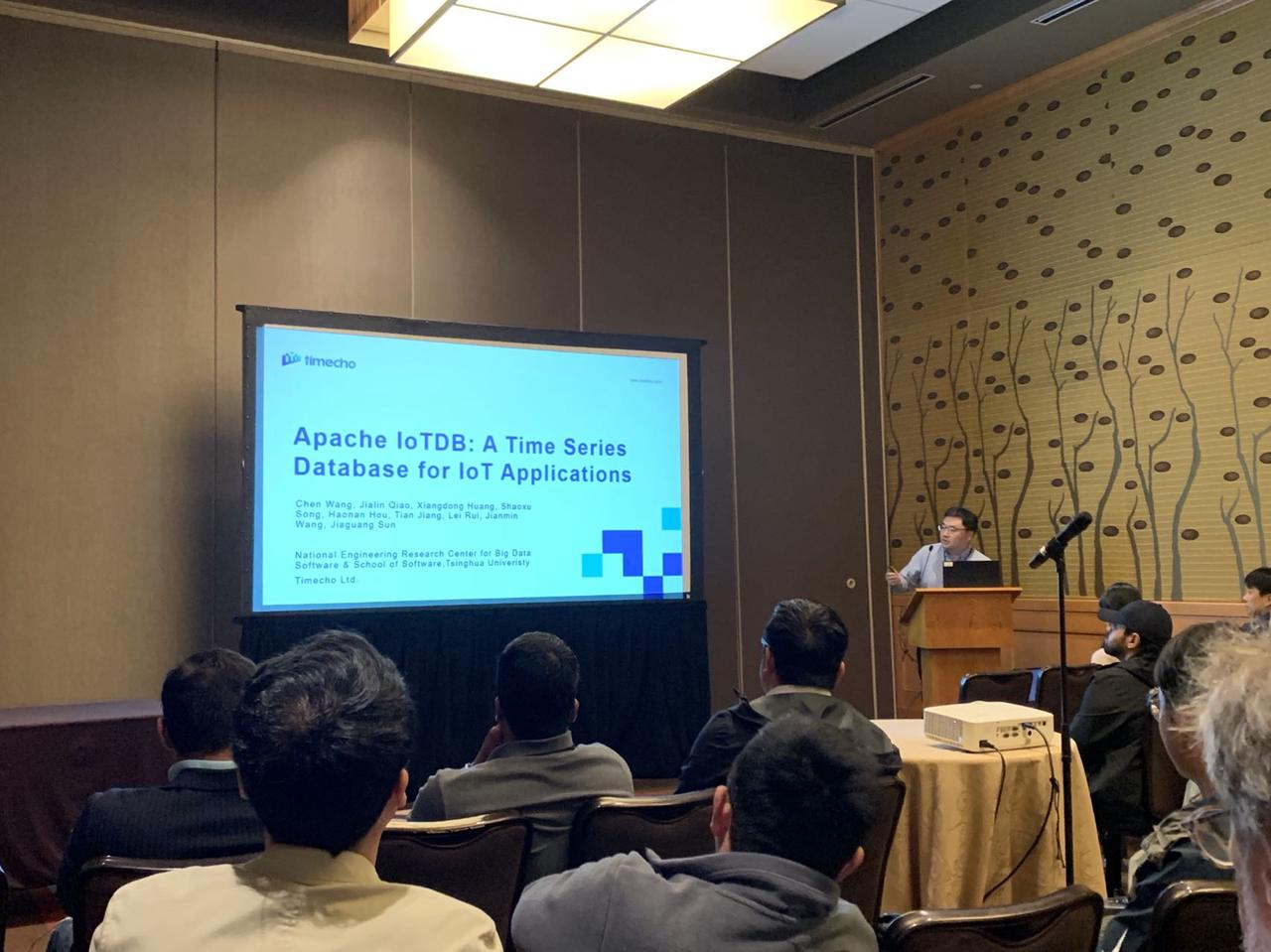 The paper provides a comprehensive overview of IoTDB's system architecture and technical core, including the introduction of the columnar storage file format TsFile specifically designed for time series data. It showcases IoTDB's storage, query, and analysis engine for their ability to efficiently process delayed and real-time queries, including time-based filtering, range queries, aggregation functions, and temporal joins. IoTDB offers a comprehensive set of features tailored specifically for IoT use cases, allowing users to define custom schemas and efficiently store sensor readings, device metadata, and complex hierarchical data structures.
The experimental data presented in the paper demonstrates IoTDB's outstanding performance: the system achieves a throughput of 10 million inserted values per second. Queries such as 1-day data selection of 0.1 million points and 3-year data aggregation over 10 million points can be processed in 100 ms. Notably, IoTDB outperforms industry-leading solutions like InfluxDB, TimescaleDB, KairosDB, Parquet, and ORC in managing time series data in industrial scenarios, showcasing its superior capabilities.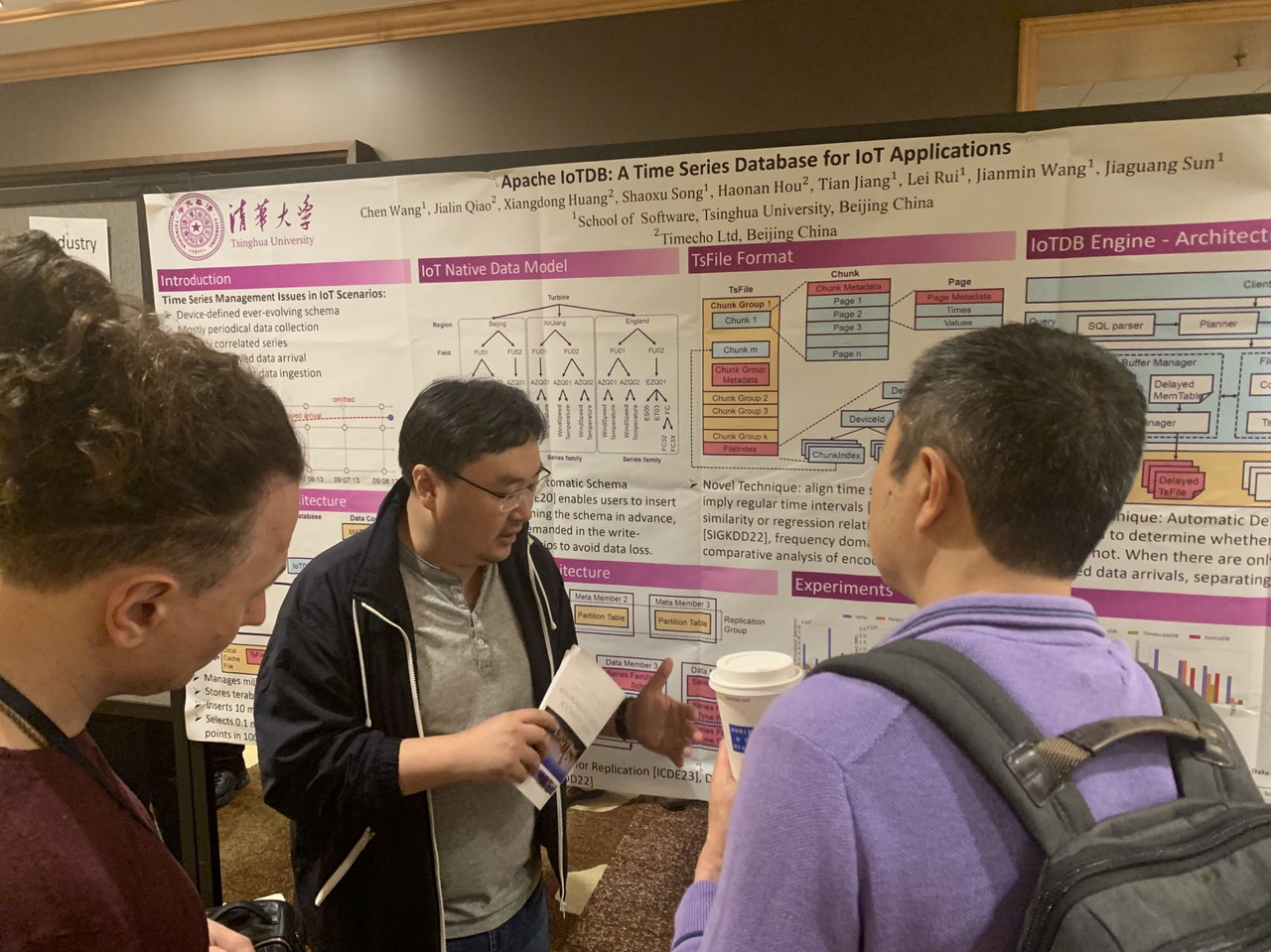 IoTDB is designed to scale horizontally, enabling seamless expansion as data volumes grow. It supports distributed deployment across multiple nodes, ensuring fault tolerance, load balancing, and high availability. Moreover, IoTDB provides an extensible architecture that allows integration with other IoT platforms and tools, creating a seamless end-to-end IoT data management ecosystem.
The selection of the IoTDB research paper at ACM SIGMOD 2023 signifies international recognition of IoTDB's research excellence and the acceptance of its innovative, significant, and practical contributions by experts in the field. It also showcases Timecho's commitment to advancing time series data management technology and promoting enterprise digital transformation. This recognition and exposure gained through such a prestigious conference will undoubtedly accelerate the adoption of Apache IoTDB and foster collaborative efforts within the research community.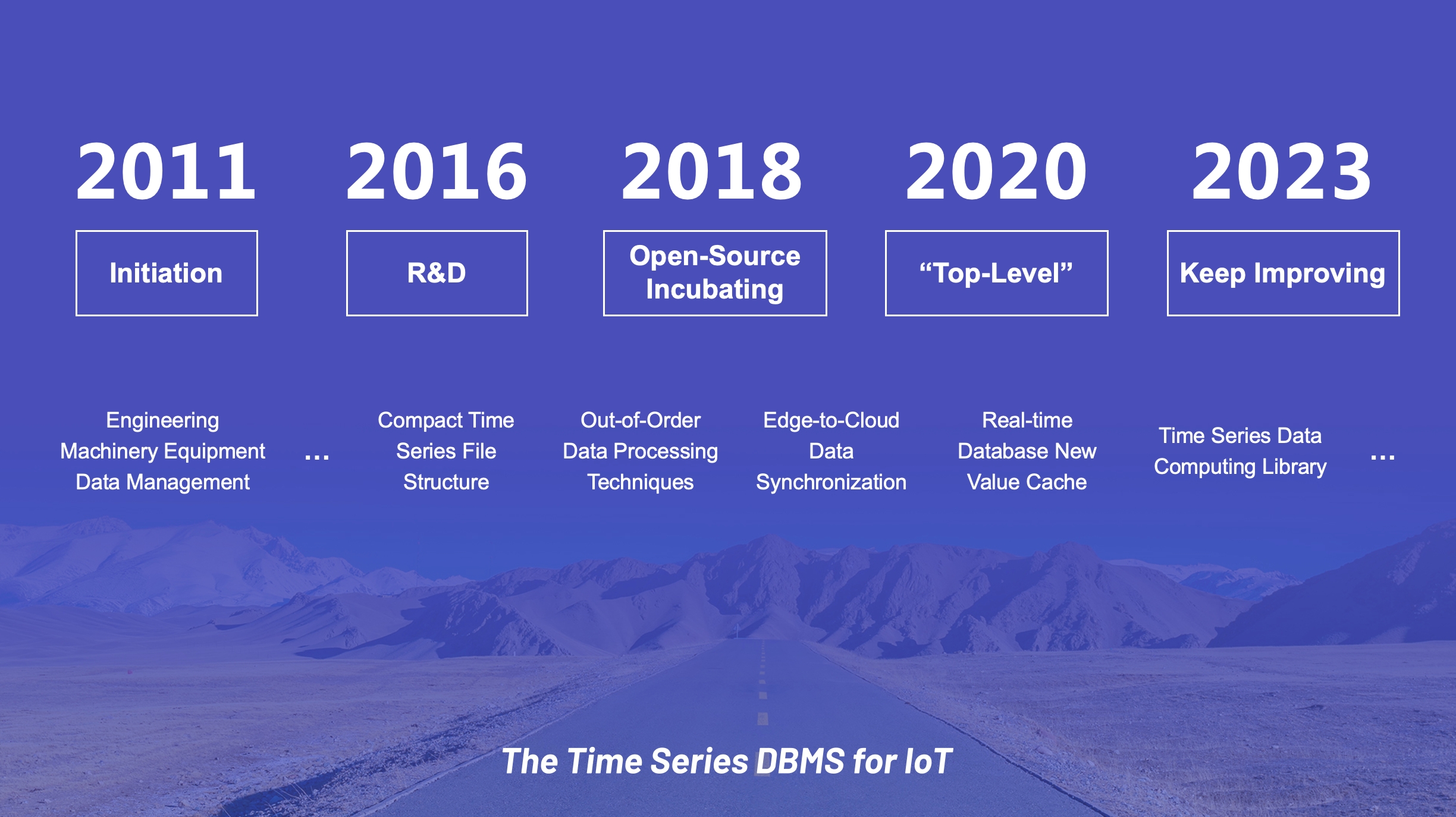 Moving forward, Timecho will continue to collaborate with the open-source community, focusing on continuous research and innovation, and further enhancing the management tools and ecosystem built around IoTDB. With a proven track record of successful deployments in hundreds of enterprises and a commitment to driving industry advancements, Timecho remains at the forefront of shaping the future of data management in the IoT.