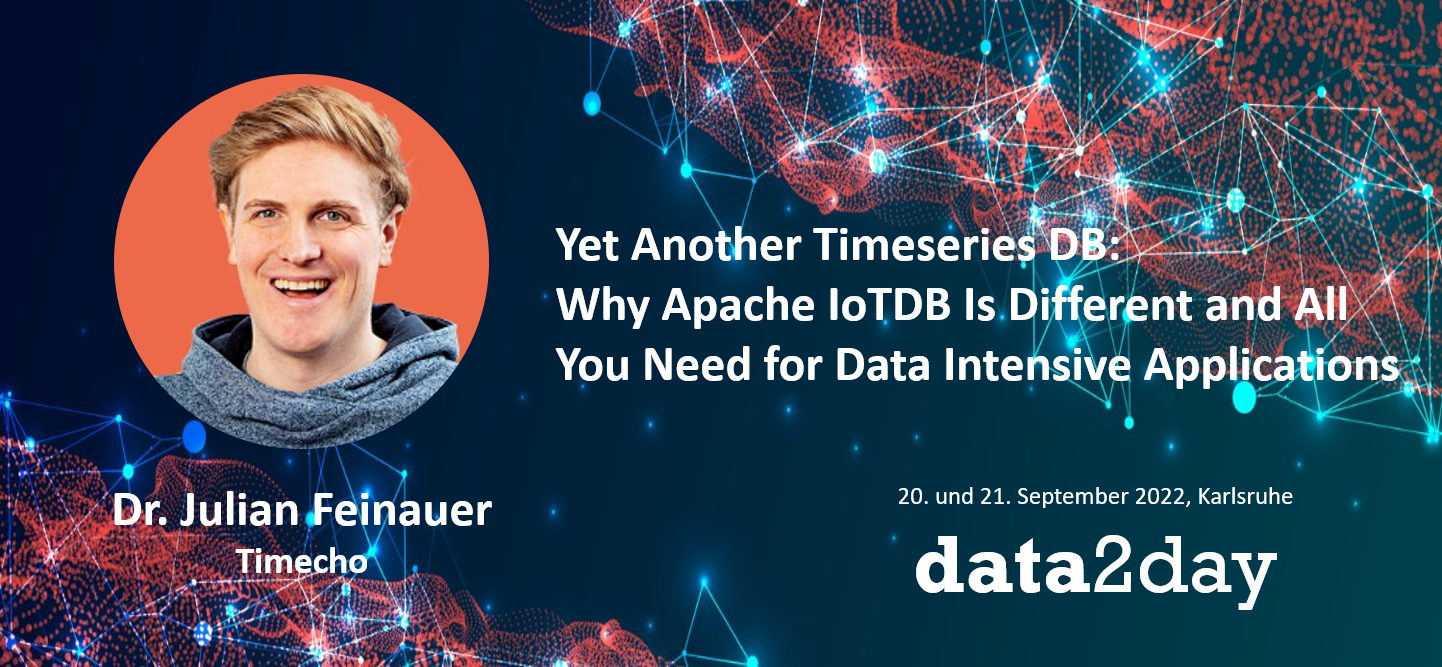 On September 20-21, 2022, Timecho was invited to the 9th data2day conference for big data in Karlsruhe, Germany, and reported about the features and applications of Apache IoTDB. The speaker was Dr. Julian Feinauer, technical director of Timecho for the European market.
The focus of the data2day conference is on the technical implementation of projects from the fields of big data, data science, machine learning, enterprise search and Co. The conference program is aimed at developers and BI professionals from a wide range of industries who collect, store, process, analyze and visualize data. From the classic approaches for structured data from data warehouse and business intelligence to the unstructured and flowing data in clouds, networks and the I(I)oT, suitable methods and tools are required to turn bits and bytes into valuable information for decision-making and forecasting in data-driven enterprises.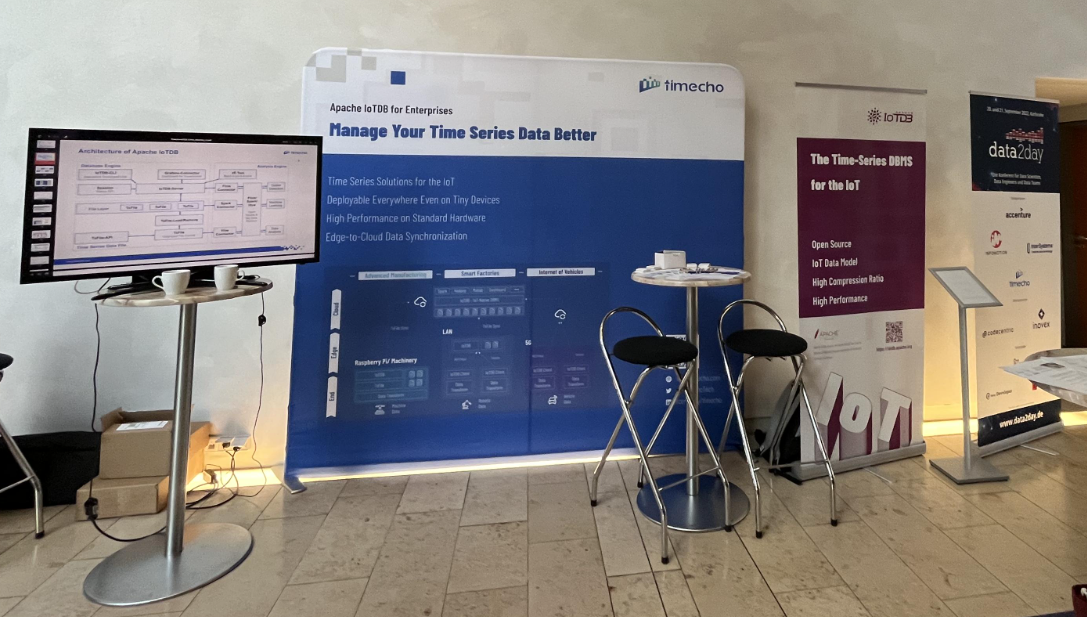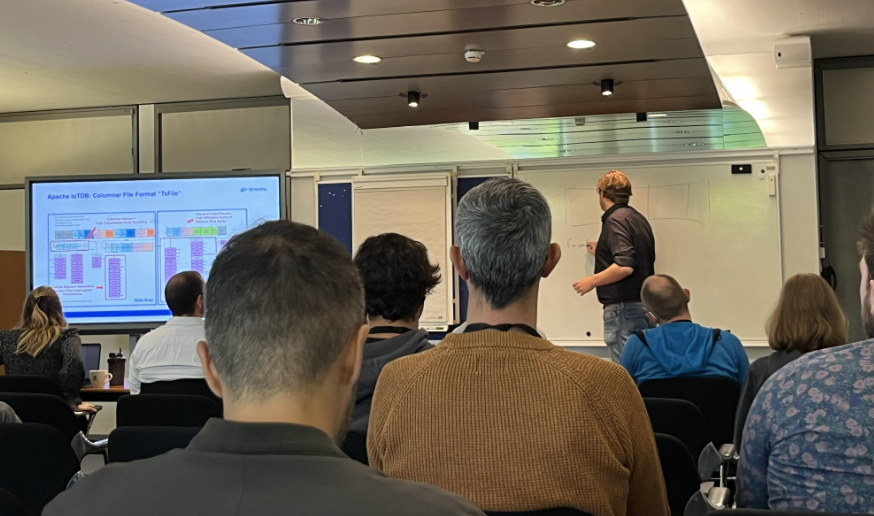 data2day 2022 attracted nearly 300 attendees, including software developers, data engineers, data scientists, software architects and IT consultants from more than 100 famous tech companies, leading manufacturing enterprises and research institutions such as Amazon, Google, Mercedes-Benz, TRUMPF, Fraunhofer Institutes, etc.
At the conference, Timecho introduced the concepts of time series database and Apache IoTDB, and presented the particularity and its wide applications in the I(I)oT scenarios. IT professionals were attracted by the performance and features of IoTDB, such as high compression ratio, IoT-native data model, cross platform synchronization, integration in big data software ecosystem, etc.
Timecho's experts had deep exchanges with the professionals at the delightful event. Further topics including time series forecasting, cross-generation data lakehouse were discussed. Timecho will keep on developing time series solutions to optimize data management for Industry 4.0.